Lists of Companies in NZCurrent | Targeted | More
Business Data Than Anyone Else
Lists of Companies in NZ With More Current Data
B2B Marketing is all about direct marketing. This in turn is based on understanding your Target Market.  This leads to the need to get a list so that sales and marketing actions can reach the right people in the right businesses.
Business database whoiswhere™ was created in 2005  as a B2B marketing and sales tool because an accurate list of companies in New Zealand was hard to find. We started by walking the streets … Read More
What Makes who

is

where More Accurate?
Massive everyday effort by our team is applied to achieve the highest data accuracy possible.
The key to achieving high accuracy comes from a frequent and robust process. We've built our triple-verification process to ensure a high degree of accuracy while capturing small changes.
Where Does who

is

where Get More Businesses?
With 220,000+ businesses in our database, whoiswhere™ is the largest verified list of companies in New Zealand.
We believe that knowing as close to 100% of your target market as possible ensures better decision-making and marketing results.
That's why we aim to know more businesses in every vertical. Our team puts extra effort to gather more businesses through street walking and internet research.
How Is who

is

where Segmented?
Segmentation is the key to better targeting. That is why the depth of whoiswhere™ data increases every year as we pick up additional information about businesses. This allows us to segment data more precisely and ultimately lead toward more effective marketing campaigns for your business.
Sometimes it's small things like being able to differentiate between a head office and a branch, or sometimes it's knowing if the company has a fleet manager.
Even if you have tricky requirements, we can come up with a solution!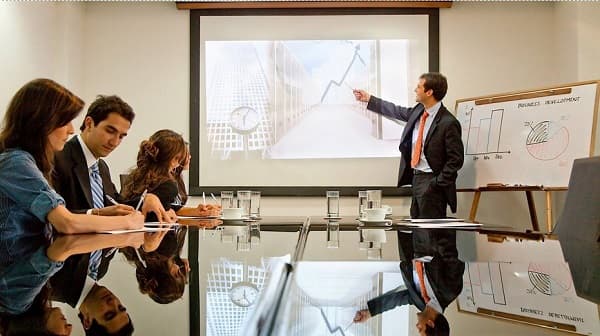 List of Companies in New Zealand for Better B2B Marketing
Business database whoiswhere™ has been disrupting the data industry by rethinking how to gather and maintain a list of companies for B2B marketing and sales since 2005.
whoiswhere™ started with the sole purpose of creating a business database of NZ and Australian businesses in a novel and unique way.
We approached data collection and maintenance with the intent of reaching a new level of accuracy and completeness. As a result, we now have over 220,000 verified businesses in New Zealand.
Businesses of all sizes use lists of companies in New Zealand from whoiswhere™ for B2B marketing including market research and direct marketing campaigns, be it mail, telemarketing or email marketing.
Due to ongoing research and maintenance, the whoiswhere™ business database has a high level of coverage in almost every business vertical with sufficient depth of information.
Good coverage allows you to request more granular segmentation
By location (from region to street or individual building).
By industry (using ANZSIC classification up to level 4).
By the number of staff (from nationwide to actual location).
By a number of other search criteria (website, address, senior management).
The easiest way to get started
The easiest way to get started is to get in touch now and discover how many businesses and organisations are in your target audience based on your key requirements – location, staff size, and industry.
Our skilled team will guide you through the rest and answer any additional questions you may have.
On top of that, you will receive a recommendation about the best solution using a list of New Zealand companies based on what you are trying to achieve, making sure that the data we supply supports your marketing and your business needs.
Click through to get in touch right away to get a prompt count and a quote for a list of companies in New Zealand that match your requirements.
There is no minimum purchase and our pricing is simple and straightforward.
Do you HAVE A LIST ALREADY?
Your business database may needcleansing or update and we can help
Planning a B2B marketing campaign?You have to get a business database
EXPERIENCE THE DIFFERENCE
Assia, I'm infected with your enthusiasm about sales and am very pleased with the campaign you did for us. The concept is brilliant and the response allowed us to return our investment even before the campaign finished. You have targeted 1000 businesses for us and we are still reaping the rewards and look forward to doing it again next year.
Assia had been a delight to work with. She is very responsive, helpful and provides valuable suggestions to our team. We are also very satisfied with the quality of work that had been delivered by her and her team.
Like many others I have heard of email marketing but never really got it. When Assia first suggested fortnightly emails and automated follow up – it has been foreign concepts for me. Now every time newsletter goes out I know orders are about to coming in. I now want to do a lot more because finally I am able to see that a 24/7 sales person actually is here.
WHO USES OUR BUSINESS DATABASE
WANT TO KNOW MORE ABOUT OUR COMPANY? CURIOUS WHAT ELSE WE DO?